SARC sponsors VE (Volunteer Examiner) testing sessions, where you can take your test to become a ham, or upgrade your current ham radio license to a higher class.
FCC Amateur Radio License testing normally takes place on the first Saturday of the month in the basement of the Schaumburg Tennis Plus facility, which is located at 1416 Payne Road in Schaumburg, IL 60173. The facility is located at the northwest corner of Payne Road and Remington Road, which is just north of Golf Road (Rt 58) between Plum Grove on the west and National Parkway on the east (see map below.)
Testing will begin at 9:00 AM.
We can only have a maximum number of ten people in the testing area. If this number is exceeded, you may be asked to stay in your car. We will then call you on your cell phone when space is available.
You will need to bring the following:
Valid US driver's license or US Passport
A current FRN Number, or CSCE Form, or Call Sign
A current email address
A completed Form 605 Application (downlink link below)
Fourteen dollars ($14.00) in exact change or personal check
A copy of your current radio license that we can keep, if you have one
At least one black or blue ball point pen
At least one black lead pencil
An eraser
A face mask (required)
If this is the first time that you have taken an FCC examination, it will greatly facilitate things if you have an FCC FRN number before taking the exam.
To apply for an FRN number, go to the following URL and follow directions:
https://apps.fcc.gov/coresWeb/publicHome.do
To obtain a current copy of the Form 605 Application, go to the following URL:
http://www.ncvec.org/downloads/2017NCVEC605.pdf
Please fill out Section 1, which includes all of the information in the top box. Use a blue or black ball point pen. It is important that you print very clearly so that it can be read easily by others.
Be sure that the information on your Form 605 matches exactly with the information on your existing license, your FRN, or your CSCE. For example, if you have a middle initial on your current license, please include it on the Form 605.
If you take the exam and fail, you can retake the exam for another $14.00 in exact change. If you take the exam and pass, you can take the next higher license exam for no additional charge.
Contact the VE testing team at the bottom of this page.
Map of the area around the Schaumburg Tennis Plus facility:
Schaumburg Tennis Plus
1416 N. Payne Road, Schaumburg
847-884-0678
The VE testing team in July 2018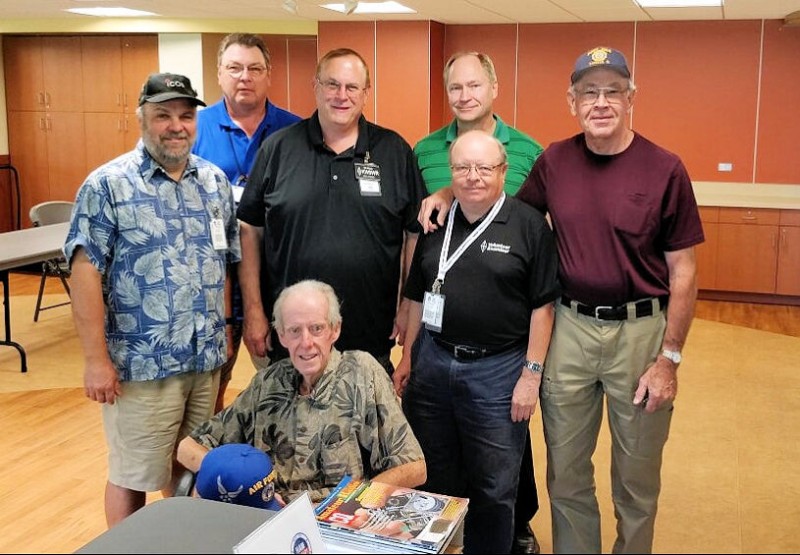 Contact the VE testing team